Customer Service
Installation
We will provide an onsite inspection and itemized quote. Our staff will then professionally install your system to specifications in a seamless and inconspicuous manner. We will then orientate you on the operation of your new system.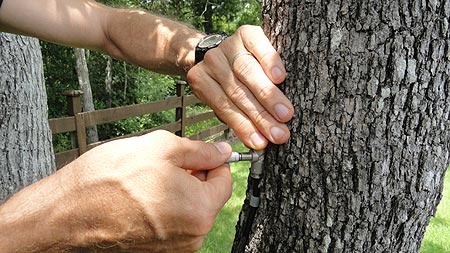 Service
Installations - We offer varying levels of service for installations whether we installed the system or another company installed the system. These service options will reflect the customer's needs and we can even teach the customer how to service the system by themselves if they wish.
Insect Treatments - Whether it is one of our Home or Outdoor Pest Control Plans or a one-time treatment we will utilize our experience at integrated pest management to achieve the result that the customer desires. All applications and plans comes with a guarantee to the customer.
Gutter/Tree Service - We clean your gutters in an effort to limit mosquito breeding areas. Trim your tree limbs so that insect cannot gain entry into your home or to limit the areas where mosquitoes can effectively harbor in your yard.
Ceiling, Wall & Eave Cleaning - We clean these areas so that insect nests and webs are no longer an eye sore on your home.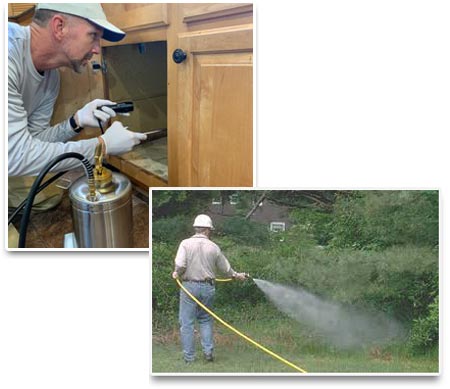 Rentals
Cooling Mist Fan Rental - 24" portable high pressure white pedestal mist fans that can oscillate at a 90 degree angle if needed. We will take care of delivery, setup, tear-down and return.
O2 Breezer - 36" portable evaporative cooling fan that blows a large volume of cooled air in a broad spectrum. We will take care of delivery, setup, tear-down and return.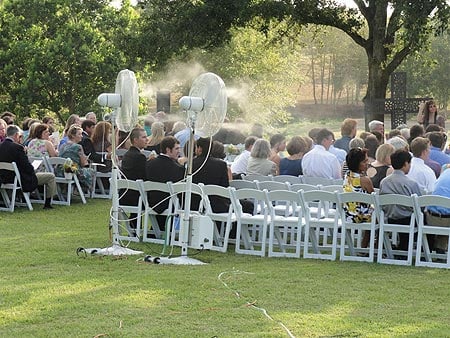 Customer Referral Program
Referrals from satisfied customers are our primary method of marketing. When a customer makes a referral they are placing a great deal of trust in our business. As a result, we want to demonstrate our appreciation by giving our customers credit toward future installations, service plans, service calls or rentals. If you refer a customer that buys a:
Insect Control System Installation - $100 credit
Cooling System Installation - $100 credit
Heating System Installation - $100 credit
Any other service or rental - $10 credit