Our Company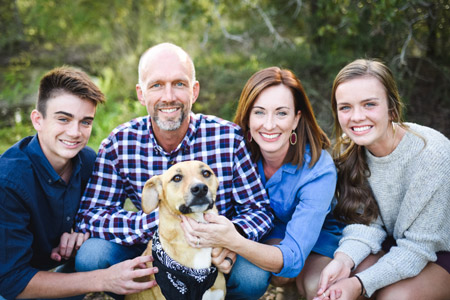 Backyard Comfort and Pest Control is a family owned business headquartered out of College Station, Texas that is licensed by the Texas Department of Agriculture's Structural Pest Control Board and is a Texas HUB Corporation.
Born and raised in Bryan Texas, owner Lance White (Associate Certified Entemologist), has deep roots in Bryan/College Station area. Along with his wife and co-owner, Julie, the White family launched Backyard Comfort and Pest Control in December 2007. Lance is a graduate of Baylor University and Dallas Theological Seminary and Julie is a graduate of Hardin Simmons University.
Why Do Business with Backyard Comfort and Pest Control?
Associate Certified Entomologist on staff
No Risk Service Guarantee
Competitive pricing
Price match guarantee
Use the highest quality products
Impeccable customer service
Flexible service options available including life time warranty on some installations
Customizable commercial pest control account plans
Multiple Home and Outdoor Pest Control Plan options available
Outdoor cooling rental options include fans, mist fans and a Power Breezer
Outdoor cooling system installation options include: mist or no mist, multiple fan and blower types, multiple ceiling fan options, multiple mounting options, remote control, phone app, on/off cycle timer, pressure switch, rheostats, humidistat, thermostat, enhanced filtration and multiple fan and blower color choices
Outdoor heating system installation options include: electric, propane gas, natural gas, multiple mounting options, smart home integration, timers, motion sensors, zone grouping, switches and value in-line regulators
Servicing, installing and renting in Bryan/College Station area as well as central Texas and northwest Houston areas
Customer referral program
Our Team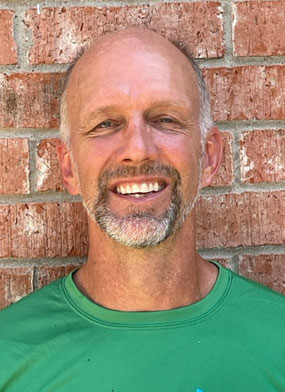 Lance White
Co-Owner (with wife), Certified Applicator and Associate Certified Entemologist
Lance and Julie began the business in 2007. He loves working outdoors and with people. When he is not is killin' bugs or making patios more comfortable he is involved with his church, enjoys working out, passionate about hunting and enjoys spending time with his family and friends.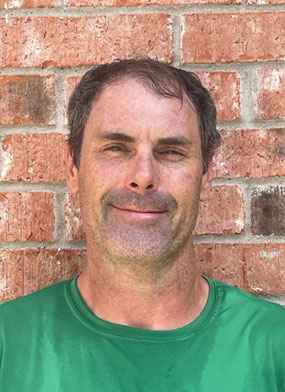 Kris Gusewelle
Pest Control Technician
Kris, aka "Goose" enjoys problem solving and helping to create a safe and comfortable environment for people in their homes. He gets a lot of satisfaction out of creating a safer home for people and their families. Outside of his job, he coaches youth soccer, he absolutely loves animals and enjoys taking care of his wife's horses.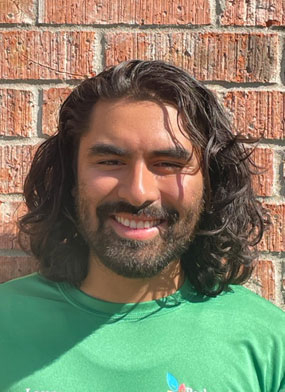 Patrick Alvarez
Pest Control Technician
Patrick loves pest control and places a high value on his integrity while at work. He is a busy husband and father of three children. In addition, he is a youth minister at his church. Finally, he loves hiking with his giant Schnauzer and miniature Schnauzer.