College Station Insect Mist Systems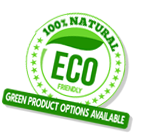 Do you want to be rid of mosquitoes, flies, wasps, mud daubers, spiders or gnats? An insect mist system is your solution. It conveniently controls the insect population in your outdoor living space, backyard, dock or barn without any effort. Misting 2-5 times a day for about 30 seconds is all it takes, and the results are astounding! A typical system installation will range from $2,000 - $5000. Annual service will range from $100 - $800 whether you choose to service your system or have our team take care of it for you.
Pump Units
We offer tank or tank-less systems. Each of these units are fully automatic and digital. Options include: multiple tubing color choices, anti-siphon device, agitation, leak detection, remote transmitter, rain sensor, wind sensor, external filter kit, cycle timer, zone kit and phone app. We install Mistaway systems which is the industries' top of the line system.
| | | |
| --- | --- | --- |
| 125 Gallon Drum | Drum Unit | Tankless Unit |
Nozzles, Risers and Tubing
The misting nozzles can be located on eaves, ceilings, fences, trees and in the landscape. Each stainless steel nozzle tip can be maintained for years without having to replace it when it is combined with our external filter kit. Contained within each tip is a precision anti-drip tension spring and stopper as well as a filter. When combined with the correct nozzle size and pressure, these consistently produce the optimum droplet size with no dripping residual.
The landscape risers are made of either ¼" copper tubing or our ½" commercial grade metal encasing. They come in 14" and 32" lengths along with their patented stake system. The line is 1/4" flex nylon tubing that will last a lifetime. It comes in black, white, tan, cocoa and gray or can even be painted if necessary.
| | | |
| --- | --- | --- |
| Fence Nozzle | Tree Nozzle | Nozzle Riser |
Installation
We pride ourselves on designing an effective, custom system that virtually disappears into your landscape and on your house. We are capable of doing a rough-in on a building under construction or on an existing structure. When the line is buried in the ground, we protect the line using PVC or irrigation tubing.
| | | |
| --- | --- | --- |
| Eave Nozzle - Rough-in | Eave Nozzle - Retrofit | Ceiling Nozzle - Rough-in |
Benefits of Insect Misting Systems
Interested in insect misting systems? They offer many benefits for homeowners who are inundated with mosquitoes and other insects. Some of the advantages include:
They control mosquito populations. Insect misting systems are very effective in yards and other outdoor space. They are great for people who like to spend time outdoors, especially in the summer months, and don't want to be bothered by mosquitoes.
More convenient. Many people use a variety of repellents, such as candles and bug zappers, to get rid of pests. Others have to apply mosquito repellent on their skin in order to get rid of mosquitoes and avoid getting bitten, which can be inconvenient. An insect misting system is more convenient.
No harsh chemicals needed.Insect misting systems do not rely on harsh chemicals, so there is no risk of damaging plants. You also do not have to worry about children or pets getting into the system.
Less risk of disease.Decreasing mosquito populations keeps you and your family itch-free and healthy. Misting systems can control mosquitoes and help reduce the transmission of West Nile virus, Zika virus, malaria, yellow fever, and other viruses commonly transmitted by mosquitoes.
Increased peace of mind.Misting systems are helpful for those who want to get rid of pests but have allergy concerns. With an insect misting system, you know exactly what insecticides are being used. You can adjust your treatment regimen accordingly, so you don't have to worry about any potential allergic reactions or ill effects.
Contact Us Today
Even when outdoors, pests can still be a nuisance. They can make it hard to enjoy your yard, entertain guests, and have parties. If you have a pool, mosquitoes can be unwanted guests. Get rid of these annoying pests for good with help from Backyard Comfort & Pest Control. If you are struggling with mosquitoes and other insects in College Station, our knowledgeable professionals can help you with misting systems and other types of pest control. Schedule an appointment today by calling (979) 324-3223.
Insect Mist Systems offered in:
College Station, TX
Bryan, TX
Brenham, TX
Montgomery, TX
Madisonville, TX
Caldwell, TX
Hearne, TX
Giddings, TX
Bellville, TX
Burton, TX
Anderson, TX
Iola, TX
Washington, TX
Wellborn, TX
Millican, TX
Kurten, TX