Mosquito Control
Mosquito Spray
WE OFFER A FREE MOSQUITO SPRAY JUST SO YOU CAN TRY IT OUT! This offer is good for any customer within the city limits of Bryan/College Station. For any customer outside of the city limits, regular mileage charges will apply.
This application is designed to create a barrier around your property without any lingering chemical odors. An insecticide is applied using a backpack mist blower to mosquito resting areas in your yard using a solution that controls mosquitoes in four different ways:
Immediate flushing and knock-down effect
Does not allow insect to become immune to active ingredients
Systemic time released insecticide
If they live, they will not mature into reproducing adults
We will also apply a solid and/or liquid larvicide to potential breeding areas as needed. Our mosquito spray service comes with a 21 day guarantee. This can be scheduled (1) as a one-time special event application, (2) as a seasonal service such as April – October or (3) as an add-on to any of our Home Pest Control Plans. These services do not require contracts or long-term commitments. The cost is $65 - $145 depending upon the size of your yard.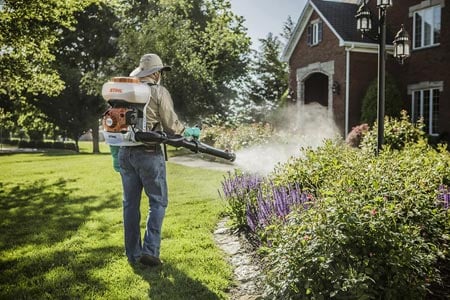 ---
Mosquito Bait Station
Do you want to control the mosquito population without applying any kind of spray or mist to your yard? The In 2 Care Mosquito Trap is an effective tool to significantly decrease the mosquito population in your yard. A female mosquito will lay her eggs in the unit and these larvae will die. She will then become a vector to spread the larvacide to other breeding sites in the area where she lays more of her eggs. Those larvae will die as well as larvae from other mosquitoes since she has now spread the larvacide to these other sites. Finally, after her initial exposure she then dies after seven days. The units are serviced monthly and the cost is $75-$95 per month on a typical yard.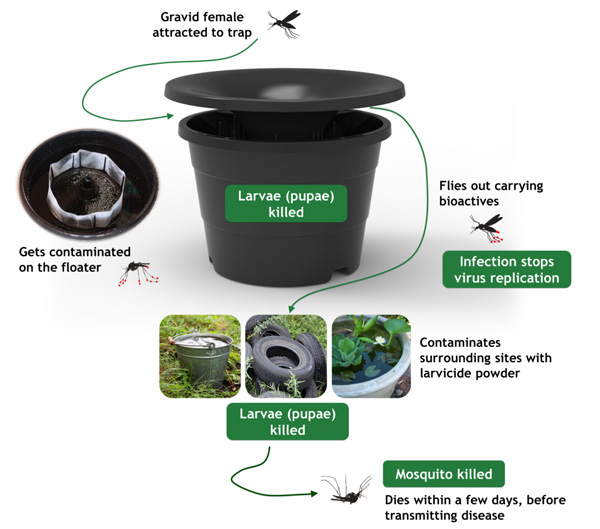 Mosquito Control offered in:
College Station, TX
Bryan, TX
Brenham, TX
Montgomery, TX
Madisonville, TX
Caldwell, TX
Hearne, TX
Giddings, TX
Bellville, TX
Burton, TX
Anderson, TX
Iola, TX
Washington, TX
Wellborn, TX
Millican, TX
Kurten, TX