Backyard Comfort Blog
Light Manipulation for Reducing Outdoor Pest Problems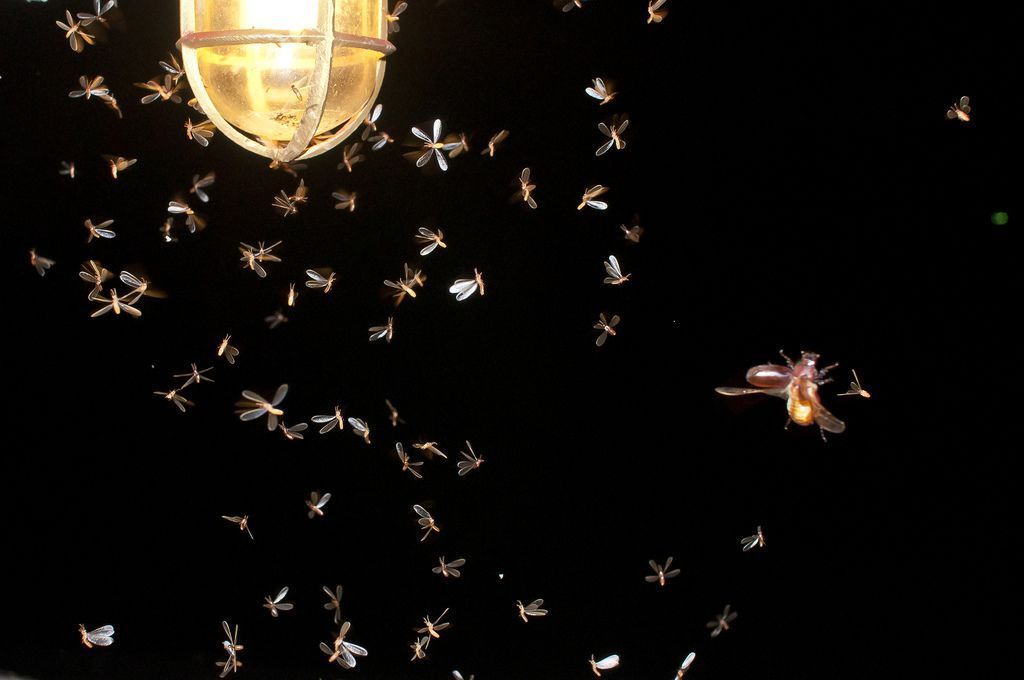 (click image to view larger)
Too many times, insects are attracted to a structure at night-time because the lights are on all night. The following suggestions can be used to manipulate light in an effort to reduce outdoor pest problems:
Use low-watt light bulbs that are less bright, as they will be less attractive to insects.
Use yellow bulbs, which are also less attractive to insects, in general, yellow, pink, or orange lights are less likely to attract insects.
Use sodium vapor light or other lights with low UV output instead of mercury vapor and fluorescent lights, which have a high UV output.
Avoid using bulbs that create a high level of heat, like halogen lamps and incandescent floodlights.
Direct light only to areas where it is needed and away from structures.
If possible, place light sources at least 15 feet away from doorways, and avoid placing them directly above or next to a door.
Minimize that time that lights are on. Some insects fly only at dusk or dawn, so setting timers so that lights go on one hour after sunset may reduce the chances of attracting insects.
Close curtain or blinds at night and turn off unnecessary indoor lights to avoid attracting insects.
The fewer insects that are attracted to the lights then the cleaner your outdoor walls, eaves and ceilings and the fewer insects you have trying to enter your home. If you need cleaning of your outdoor areas or any need for home pest control contact Backyard Comfort.