Backyard Comfort Blog
What are the Methods Used to Control Subterranean Termites?
2/3/2022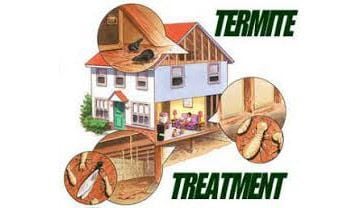 (click image to view larger)
The methods for controlling Subterranean Termites vary according to whether there is an active infestation, their location and what area of the structure is being treated. Backyard Comfort & Pest Control offers all these termite control treatments.
Physical Barrier Pre-treat – A barrier is installed around the plumbing gaps that will not allow termite access into the structure before the concrete is poured.


Soil Pre-treat – A liquid is sprayed on the ground before the plastic, rebar and concrete area poured.


Wood Pre-treat – A borate liquid is sprayed on all the framing up to 2' in height while the walls are still open on the structure.


Soil Trenching Post-treat – A trench is dug around the structure; liquid is sprayed into the trench and on the soil as the trench is filled back in.


Soil Rodding Post-treat – A rod is used to force liquid into the soil around a structure.


Sub-Slab Post-treat – Holes are drilled into the concrete slab of a structure and insecticide is sprayed through the hole into the ground beneath the slab.


Soil Bait Post-treat – Bait stations are placed in the soil around a structure.


Wall Bait Post-treat – Bait station is placed in the wall where there is a known termite infestation.


Wall Post-treat – Foam is inserted into the wall of a structure


Spray Application Post-treat – Liquid is sprayed directly onto the wood in a structure or outside of a structure where there are termites.